The Bengali New Year is knocking on the door and festivities are about to begin. For women, it means flaunting gorgeous sarees on an auspicious day. Dressing up in new clothes for Pohela Boishakh or the Bengali New Year's day has been a cultural trend of Bengal is for several years. For women, it's all about buying new sarees for gifts and individual use. If you are searching for what to wear or gift for Pohela Boishakh, you have come to the right place. At Dora By Phoenix, we have an authentic collections of Bengal silk sarees Kolkata for those who want to grace themselves uniquely on the festive day.
Here are a few collections of silk sarees to flaunt with the fresh start of the Bengali calendar.
Silk Saree Collections for Bengali New Year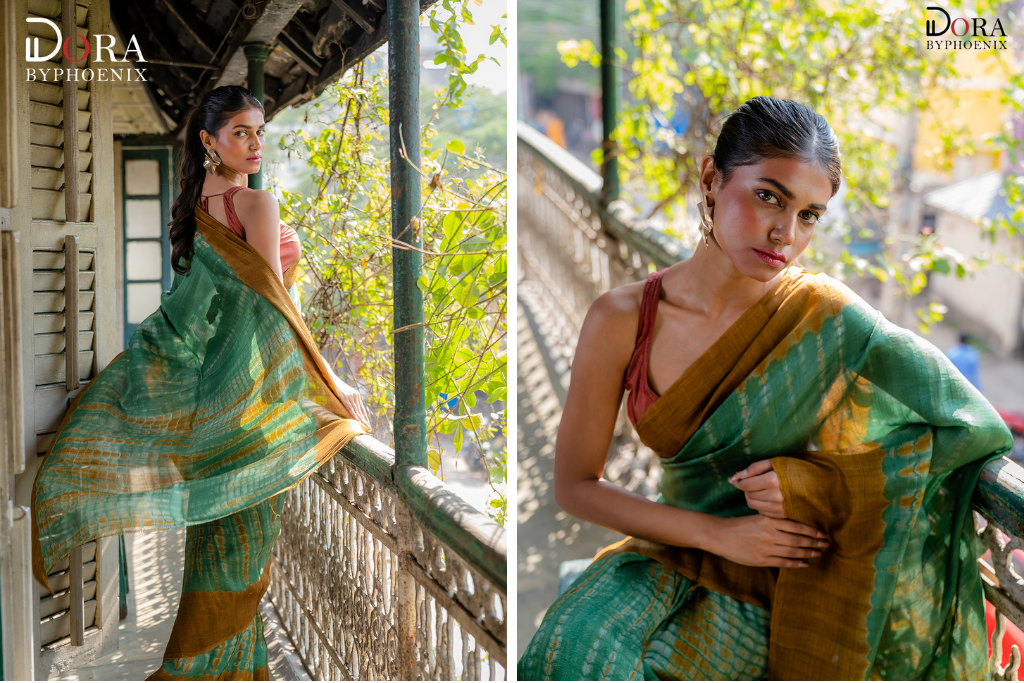 Hand Batik on Murshidabad Silk Saree :

With the beginning of the Bengali New Year comes the essence of summer, so lightweight fabrics would be more appropriate for the season. A hand-batik print on a Murshidabad silk saree will create a different look. Go for an earthy shade that you can wear on New Year's Day and the celebrations surrounding it.

Hand-embroidered Bishnupur Katan Silk Saree :

Are you planning to host a warm gathering of family and friends at your house on Pohela Boishakh this year? We have designed for you this Alpona Bishnupur katan silk saree that is lightweight and will leave you feeling comfortable when attending to the guests. There is no better way to leave behind the disappointments and the sorrows of the past and welcome the New Year with this traditional saree with screen-printed flowers all over.

Hand-embroidered Murshidabad Silk Saree :

A hand-woven Murshidabad silk saree creates the essence of Pohela Boishakh celebrations. But it does not have to be the traditional red-bordered and white sarees that Bengali women generally wear on auspicious days. It is light weight and the right silk saree to pick, if you want to look elegant for an afternoon lunch or evening soirée with family and friends.This year, welcome the Bengali New Year's day with stunning colours and shades in Our embroidery silk sarees and look your best.

Screen Print Bishnupur Katan Silk Saree :

What could be better than dressing up in a silk saree with loads of printed beautiful flowers to mark the beginning of the Bengali New Year? So, there you have it again. Just style this beautiful screen-printed silk saree with blouses in different patterns and textures to make your attire pop out in several different ways.
Are you all geared up to buy silk sarees online? At Dora By Phoenix, we have a great choice of silk sarees to help you create a dramatic look on Pohela Boishakh and portray summer elegance with the perfect outfit for the occasion. Send in your order requirements to info@dorabyphoenix.com and get your favourite sarees before the celebrations begin.