We all love those beautifully-crafted silk sarees that our mothers and grandmothers have trusted across generations. If you are planning to replenish your wardrobe with all-new silk collections, the things that come to your mind is grace, culture, and tradition weaved together in a feel of modernity. Nothing to feel surprised about the huge collections of silk sarees in different colours and designs we stock! Well, you have come to the right destination. Dora By Phoenix presents out-of-the-ordinary silk sarees with rich texture and fineness. From the oh-so-favourite raw silks, the age-old tussar, Murshidabad silk representing the culture of Bengal and several other varieties, you will feel the pulse of the local weavers from across the country in the attires they offer.
Here are our top three pick from our collections you need to have in the wardrobe to swear by when you buy silk sarees online: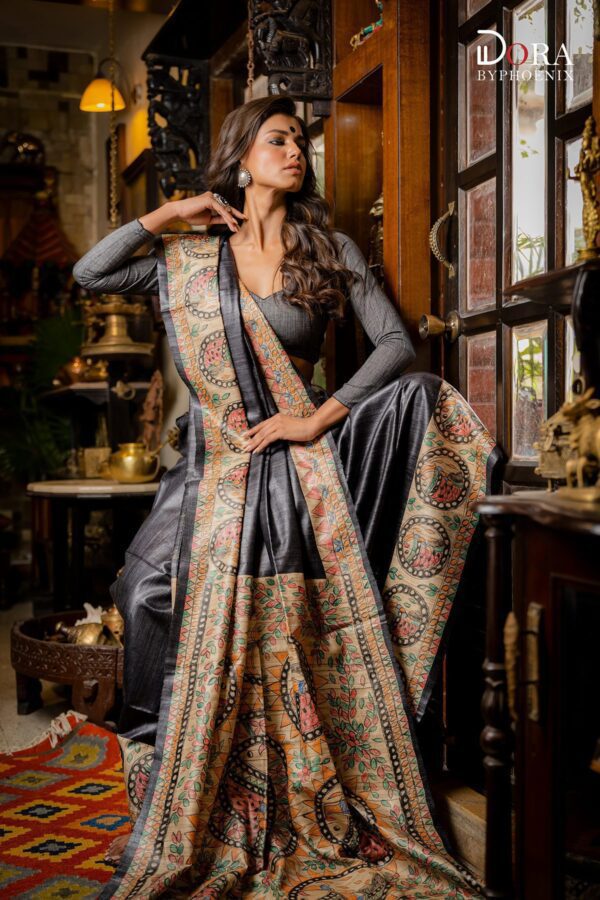 ■ Tussar silk sarees

Made by the tribes belonging to the villages of Jharkhand, Chhattisgarh, Bihar, and West Bengal., Tussar is a material made from silkworms found in South Asia. You will simply love our neutral tones in tussar and match them with different blouses in bright hues. The tussar weaving industry is primarily based in Bhagalpur district and needs to be maintained carefully for a lasting effect. Already feeling the fetish inside emanating from the treasures you have in your wardrobe from the days of your mother and grandmother? Our collections will represent colors and designs that modern-day women may feel comfortable about when flaunting them everywhere. To add to the uniqueness, we present for you the scintillating hand painted madhubani tussar silk sarees to be your perfect accomplice in a modern yet traditional style.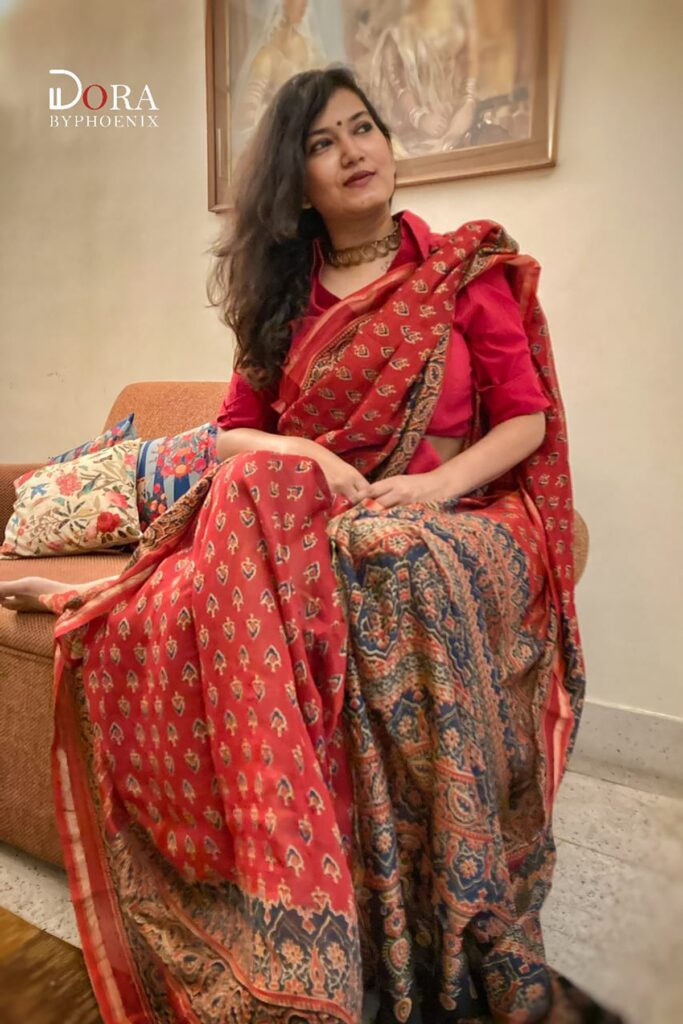 ■ Chanderi silk sarees

Chanderi silk sarees date back to several centuries when weavers from the country combined silk and cotton zari in a cotton yarn, giving it the shimmering look. The skilled artisans of Chanderi Village lend the name to this fabric. Our collections in Chanderi are simply 'WOW' and the best thing about owning them is that we source them from the local artisans of this small town in Madhya Pradesh. Every saree we stock reflects the expertise of ancient weaving and the richness of zari work.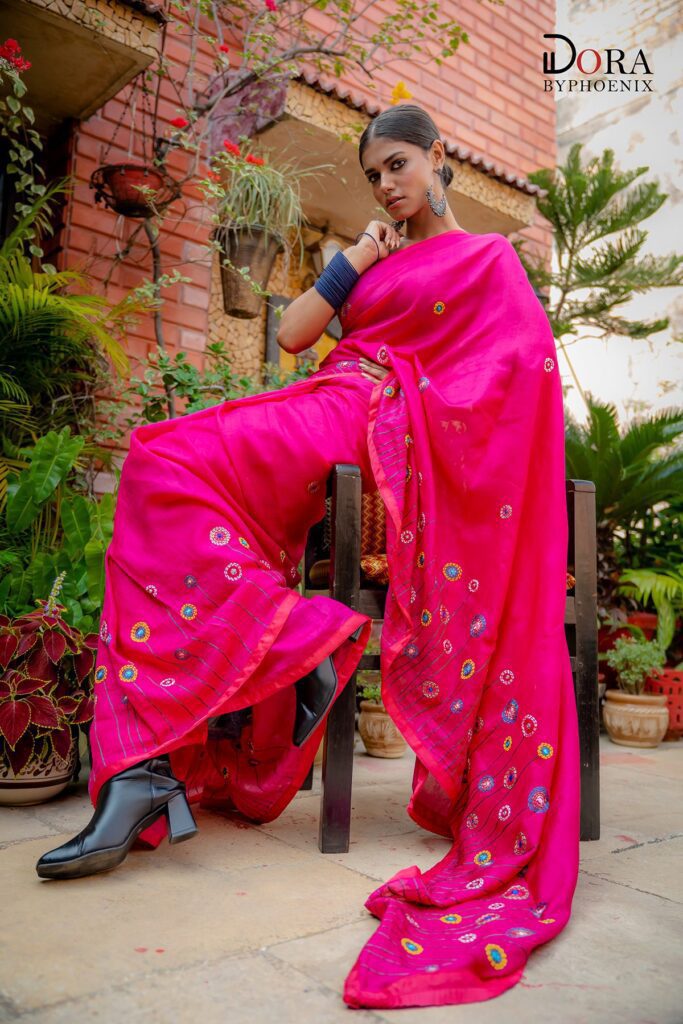 ■ Raw silk sarees

Don't bug us if the soft raw silk sarees you recently purchased from our store give the comfort of cotton! Well, we have celebrities from the Bengali film industry patting us for the excellent texture and smoothness of the fabric. While the collections are very much silk but the smoothness makes them feel like cotton. What's more, we are buzzed every day with inundated calls enquiring about our raw silk collections. Seems, that the Durga Puja madness is slowly captivating the minds of Bengali women, isn't it?
Well, if you want to get your hands on any of the collections we have listed above while reshuffling your silk collections or simply planning to buy a printed saree online for your loved one, Dora By Phoenix has some of the most unique collections to leave you filled with satiety. If you are keen to get a sneak peek into our silk collections, get in touch with us and email your preferences to info@dorabyphoenix.com or follow us on Instagram at dora_byphoenix. Embrace ethnic and vintage fashion wrapped in contemporary designs. Visit https://dorabyphoenix.com/shop/ today!