Are you a huge fan of authentic silk sarees with floral patterns, embroideries, or motifs? If your answer is yes, walk with several other women along the way and get ready to be surprised by the creative textures and colours. When looking for timeless raw silk sarees with flowery motifs, Dora By Phoenix is the right destination from where you can get raw silk sarees online. We have a creative eye for the best quality silks handpicked from various locations in India and sourced through local artisans and weavers. Pick your pieces from us and get showered with floral motifs in dense structures or simple floral embroideries on the border and pallu.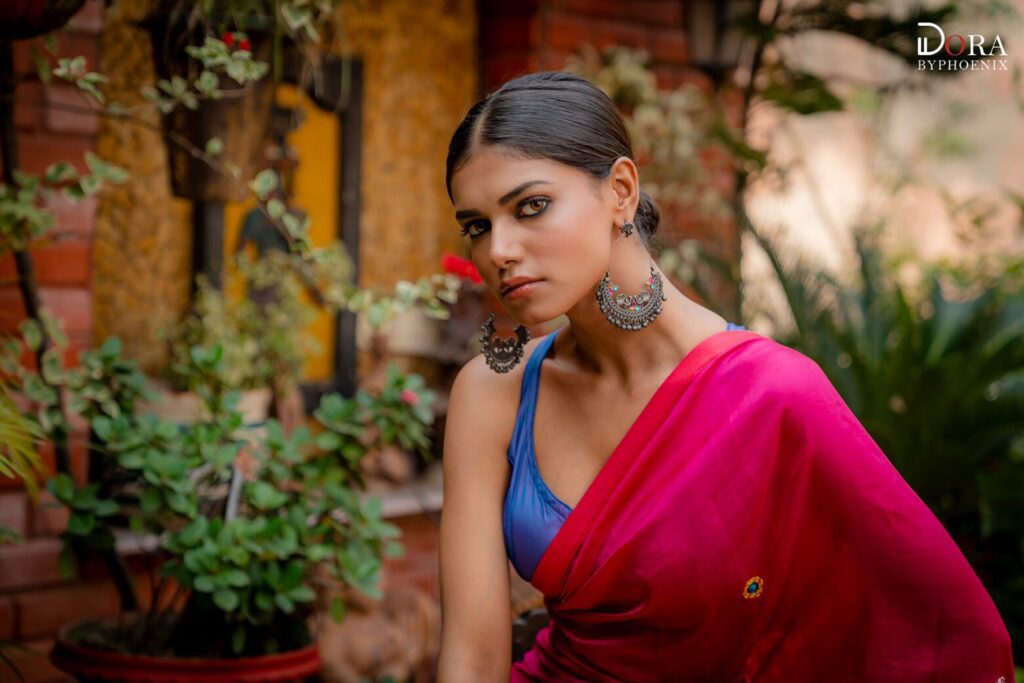 Timeless pieces
The elegance and charm of silk sarees never go out of style and are unmatched when compared to different types of garments. Over the years, simple and traditional sarees have translated into designer varieties. You will find several of these designer collections at our store. Kakali Biswas, the Ownerand Founder of Dora By Phoenix has been instrumental in making traditional attires return to saree lovers and most of the collections she showcases like the munga tussar silk saree are now within your grip. The raw silk sarees are crafted with great detail and our madhubani tussar silk sarees display the art on the fabric precisely. You cannot go wrong with our picks as the floral patterns on the fabrics look spontaneous and not forcefully inserted.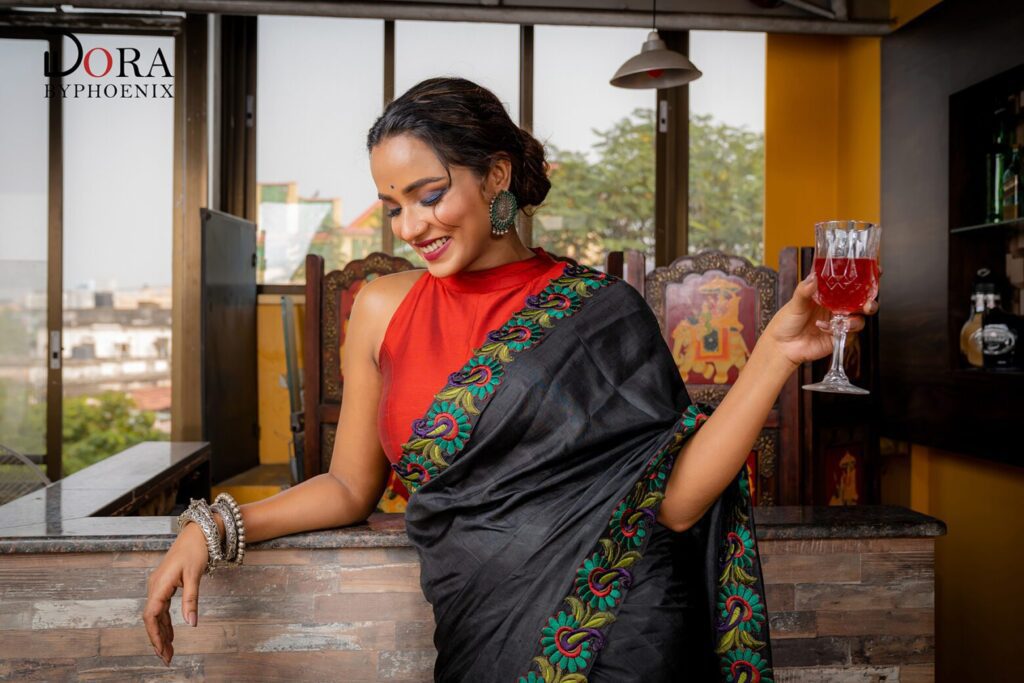 Types of sarees to buy
Silks sarees are available in an array of designs and colours, and a Bishnupur katan silk saree you pick from stays etched in your heart forever. Longing to pick one? Do not forget to sneak into a Murshidabad silk saree if you are keen on floral patterns that are not too dense but add to the elegance of the fabric. Here are the picks you can sneak into when researching for silk sarees with floral patterns.
Look for self-border sarees with timeless styles with the same colour all over for that classic monotone look. We have collections wherein the floral pattern is restricted to the pallu and the border.
The contrasting border in a Bengali cotton silk saree can be all yours if you prefer sticking to your root. They are good when you look for the style quotient during the hot and humid season.
Dark-coloured sarees with designer blouses are the perfect embellishments for parties and occasions.
When picking colours, go for ones that make you look slimmer than usual. Black, magenta, and maroon are a few shades that allow you to flaunt the perfect figure.
If you are ready to create a tasteful collection of raw silk sarees with minimal floral patterns, we offer a diverse range of shades in Dora By Phoenix. Email info@dorabyphoenix.com or follow us on Instagram at dora_byphoenix for authentic boutique sarees in Kolkata.
---