They say that the heat of summer and the longing for comfortable clothes never go out of style. To be honest, dressing comfortably in the summer is pretty difficult. When it burns outside and you need to deck up for work or a date, mixing coolness with comfort is the mantra!So, look no further. We, at Dora, are here with a bunch of super cool summer dresses to beat the heat and to make you look stylish and yet feel comfortable. Well, let our Sun & Sherbet Collection do the talking! Shall we?
Introducing Sun &Sherbet :A Summer Story by Dora
They say, 'walk a mile in someone else's shoes and you'll see! Therefore,only a woman understands the need of another woman and that is exactly what our brand reiterates with this vociferous collection of summer dresses. Feels good, doesn't it? Our collection will surely cheer you up and make you feel happy about flaunting the best form of fashion during the burning heat. Love it or hate it, summer is here to prick and we are ready to take the plunge with the soothing colours and comfortable fabrics.
Sharing some more deetsabout the5 hot favourites from this collection. These women's dresses onlinenarrate how to let go of the feeling of discomfort and have fun while dressing up.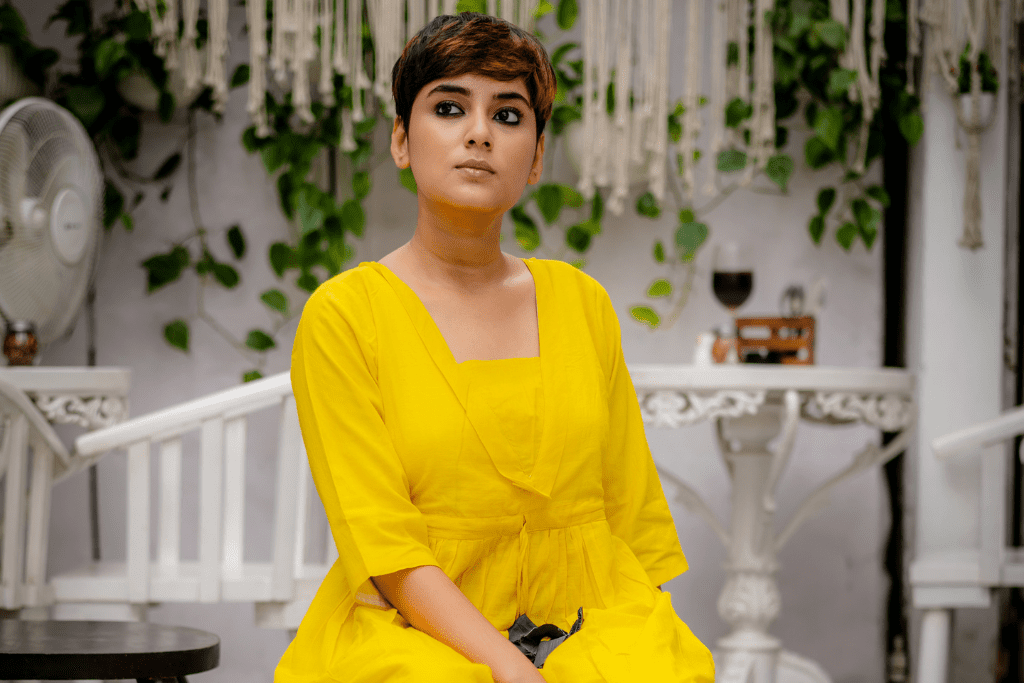 Let's start with our favourite – the Sun & Sherbet Yellow dress.Crafted in the softest fabric of them all, this dress oozes comfort and class. The soothing yellow colour is made from natural dye extracted from waste marigolds lending a bright yellow colour to the dress. Even Swastika Mukherjee went gaga over it. Can you believe it!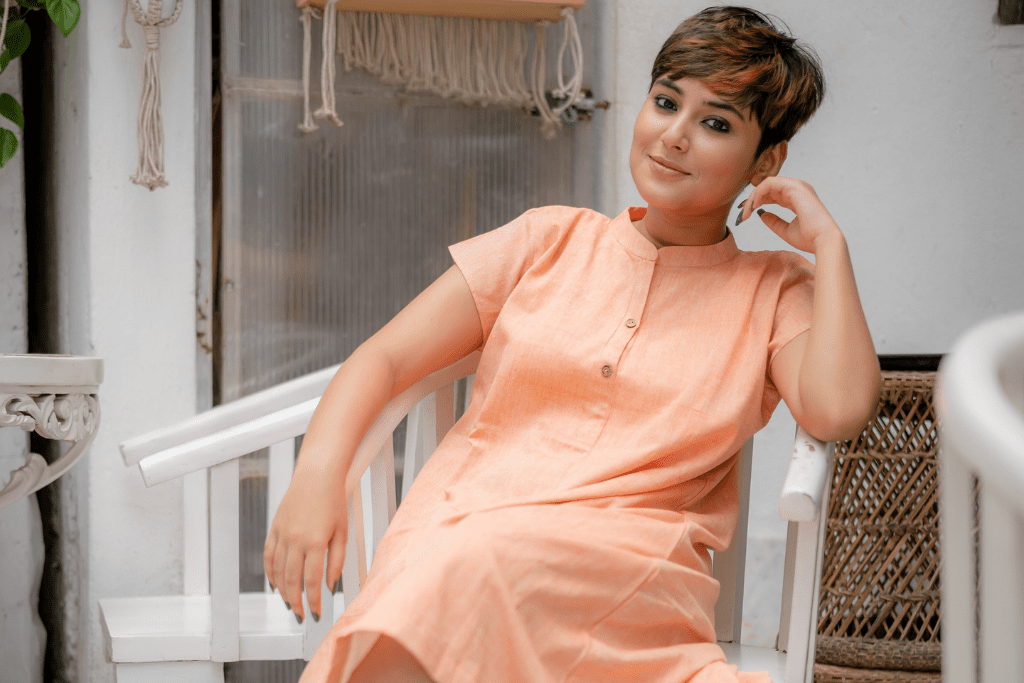 Thinking about what to wear to the Sunday brunch with your lovelies? Well, the Sun & Sherbet Peach dressis the perfect accompaniment to feel relaxed and confident while having some quality time with your gal pals. This dress ticks all the right boxes of being a summer staple – staring from the easy-breezy vibe, the short sleeves, the mandarin collar, and the pocket, what else do we need right?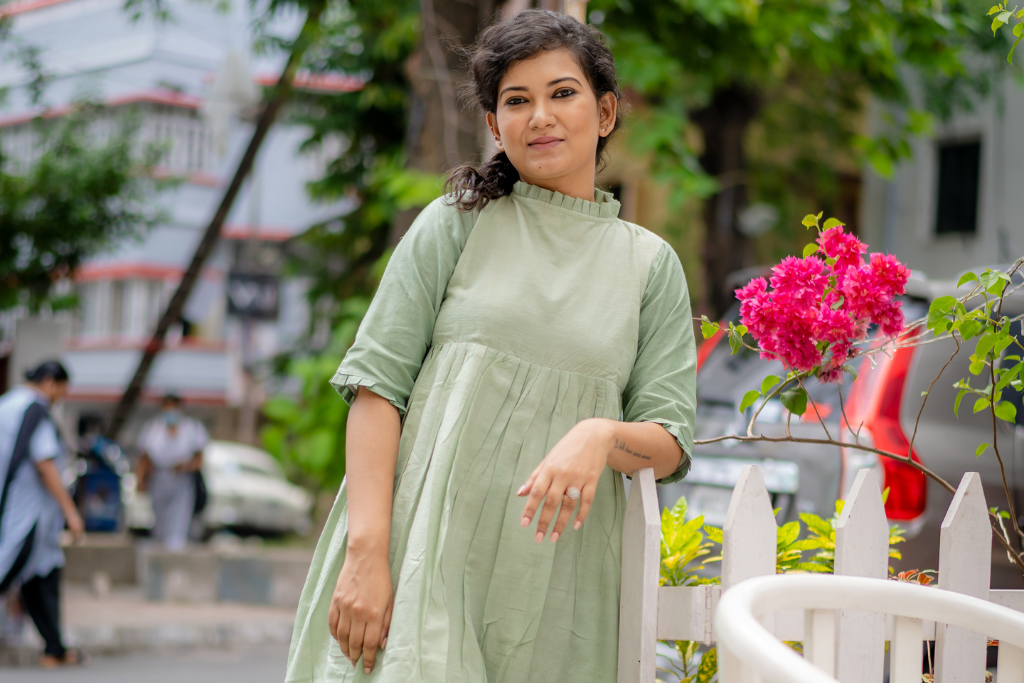 In the world of unsustainability, how about a super comfy amla dyed dress in mul cotton? Our Sun & Sherbet Amla dress ticks all the right boxes when it comes dressing up. The soft texture and the soothing colour makes it perfect for office wear, coffee dates or weekend brunches.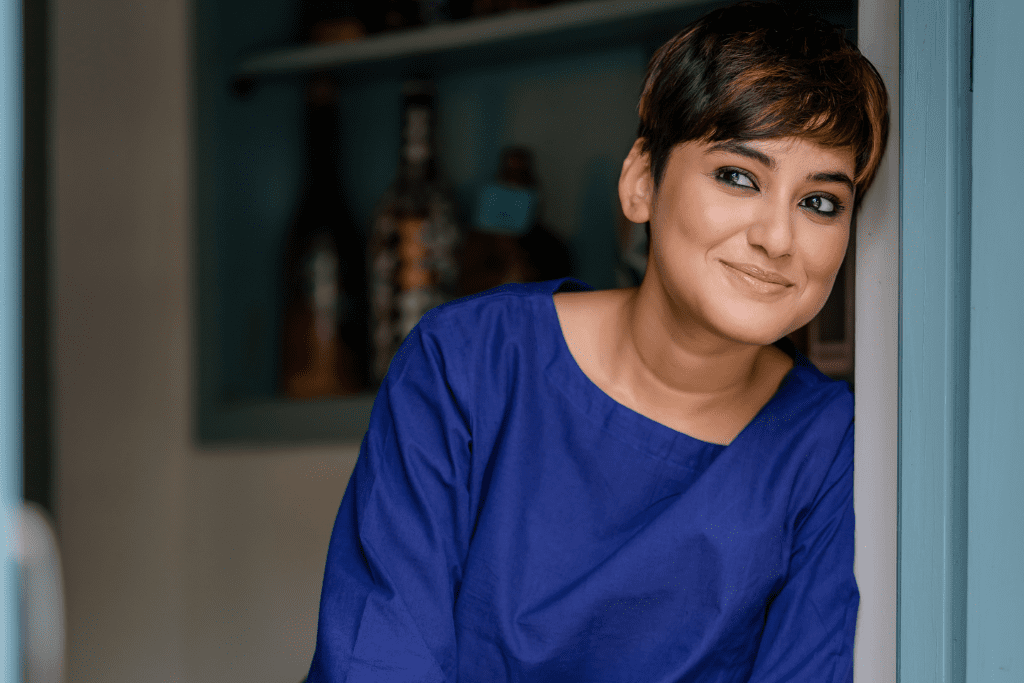 POV – Summer shades need not always be light and nude.
Well, we heard you ladies – loud and clear! Our Sun & Sherbet Indigo dress is simply a prodigy for those of you who prefer embracing colours in every season. Whether it is the beauty of the buttoned cuffs and boat neck or the functional pockets – this dress is yet another piece from our collection thatyou can steadily flaunt in the workplace.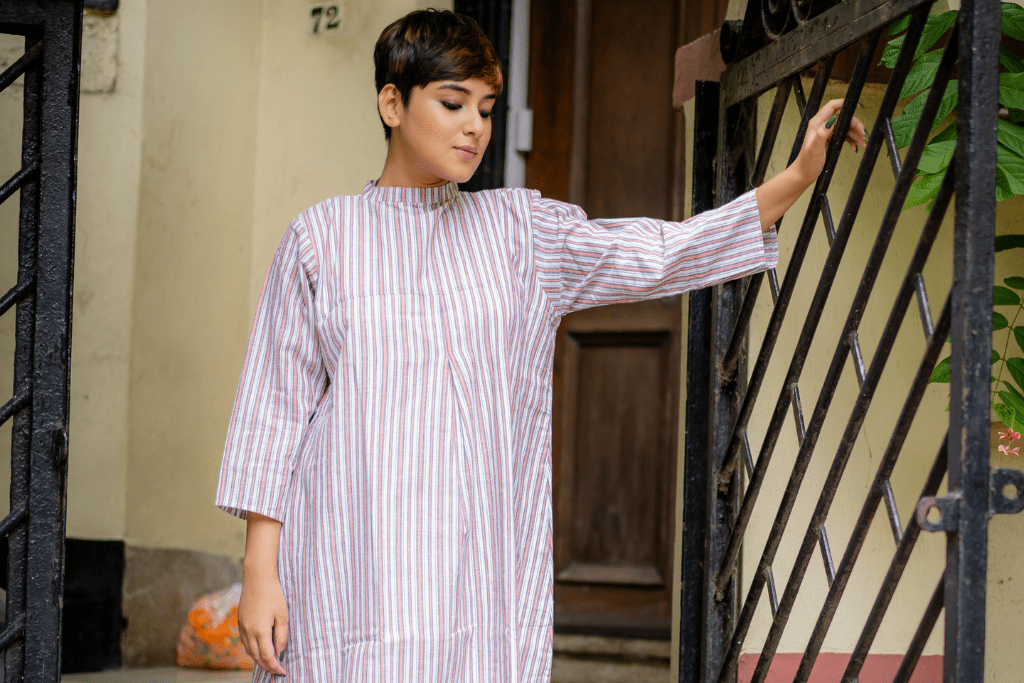 Finally, to complete our summer collection –presenting the Sun & Sherbet Multi Stripes white dress. The closed neckline, the comfortable cut, and the three-quarter sleeves make it a perfect work outfit especially when the humidity is at its peak.
If you want to embrace the spirit of the summer season in style, are and looking for summer dresses online, get in touch with us on Instagram or WhatsApp at 90882 03931 and we will help you pick the perfect summer attire. So, what are you waiting for? Add some soothing colours and, fits to your wardrobe and have a fabulous summer!