The wedding season is around the corner and it's time for brides and grooms for the last days of shopping. Weddings are not only special for the bride and groom but an opportunity for the guests to be a part of the beautiful traditions and rituals. From deciding the kind of sarees to drape, to teaming them up with the right accessories, there is a lot you need to have on your agenda. When it comes to redefining the wedding guest look, you have Dora By Phoenix where you can choose from a wide range of attire that is comfortable and stylish. Fortunately, we have a huge collection of sarees to choose from when guests want to impress the crowd.
Here are 4 wedding guest look-book we have handpicked to embrace the latest trends in sarees.
1. Screen print on Murshidabad silk
This unique screen-printed saree on Murshidabad Silk is a visual wonder. You have been crazy for our printed cotton sarees online throughout the year. So, turn your heads to this hand-woven Murshidabad silk saree with stitches on the borders and goondis on the pallu. It is an ethnic saree with a modern touch that requires to be flaunted by guests at wedding functions much akin to its name 'Biyebari'. It is a staple clothing to spread comfort as long as you drape it, no matter how tired you are when attending functions after an entire day of work and stress in the office, but still manage to get a few eyebrows up with your fashion sense.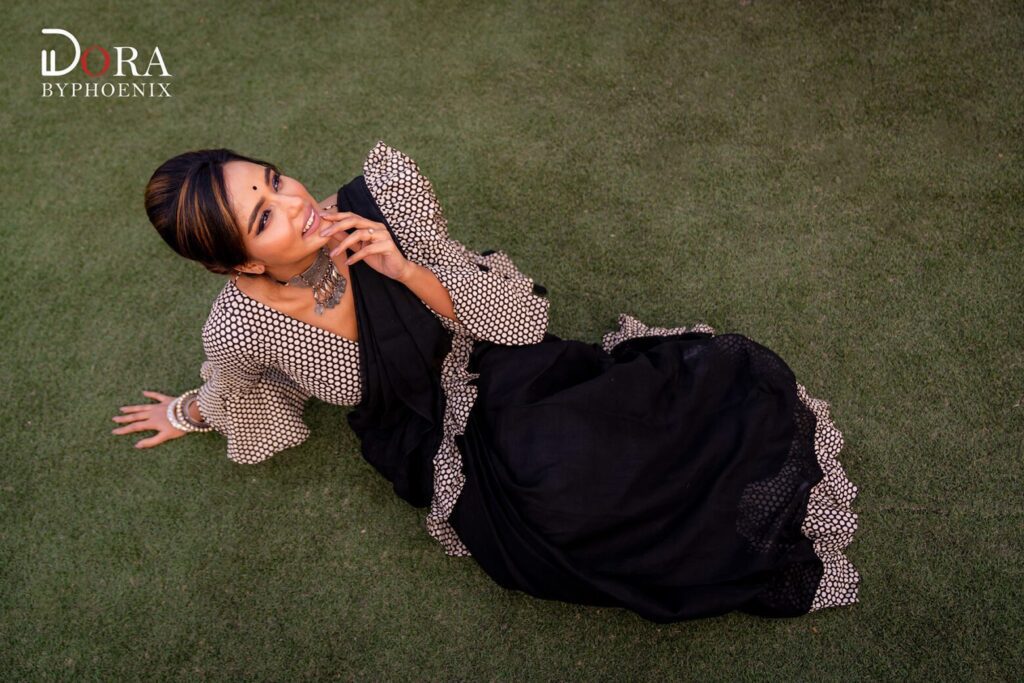 2. Black ruffle mul cotton saree
Who says wedding resonates with silks only? Try one of the black ruffle mul cotton sarees we are currently selling and team it up with a ruffle blouse to stand out in the crowd. What's more, sport handmade jewellery to add zeal to your fashion accents.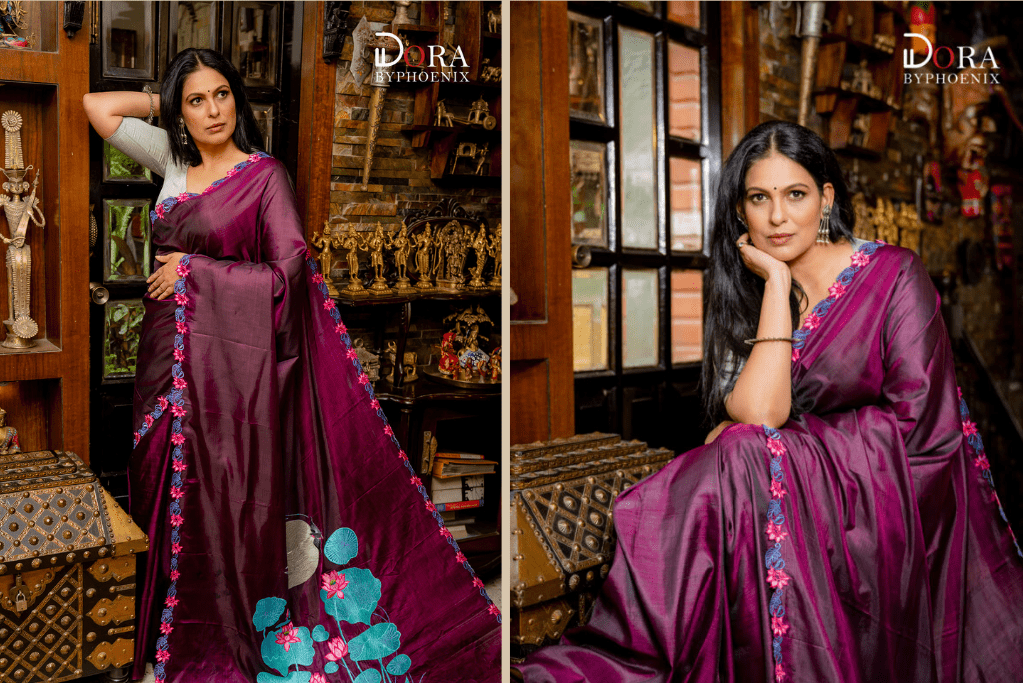 3. Embroidery on Bishnupur katan silk
Even if you are obsessed with Bengal cotton sarees online shopping, you are sure to fall for this gorgeous silk saree that is unique with incredible poddopata embroidery on the pallu. With a cut-work border, this one truly is the perfect attire if you have evening occasions to attendin the weddings.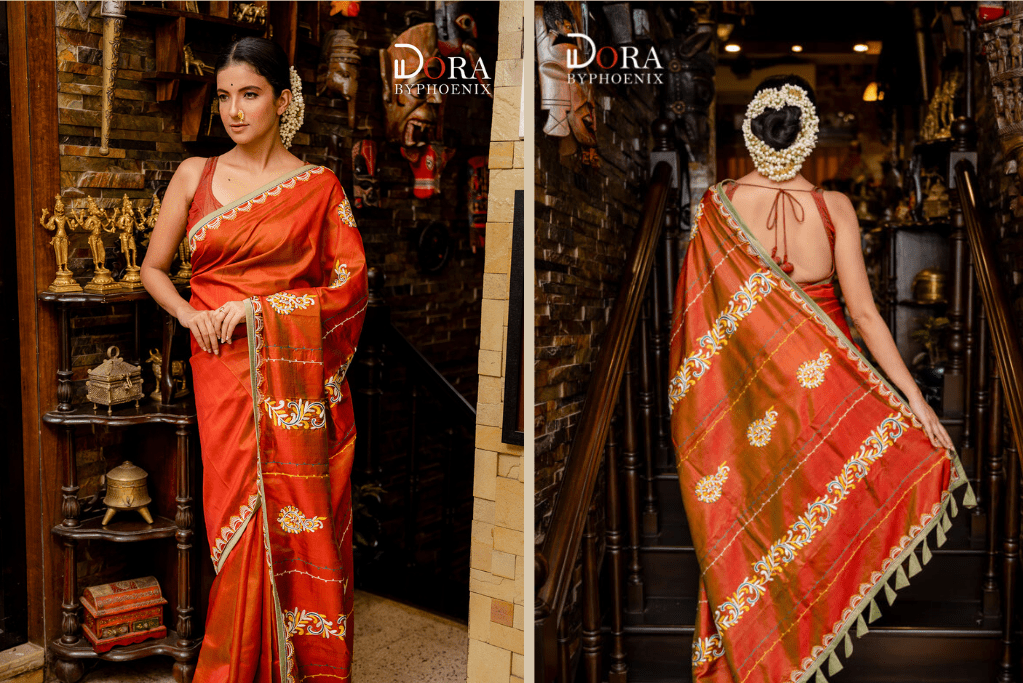 4. Alpona hand embroidery on Bishnupur katan silk
The handblock print saree you own, may be your choice for the day events of the wedding, but at night you need to pick up this awesome brick hue on katan silk that will bring out the very best in you. The alpona hand embroidery on this six-and-a-half yard is sure to be appreciated whether you sport it on the wedding day or the reception.
Want to be a stylish guest in a wedding? We have trendy and classy sarees at Dora By Phoenix to make the heads turn in every wedding destination. We have a wide range of block-printed cotton sarees to offer as well. Email info@dorabyphoenix.com to get your pieces before the stocks run out.